Avid Media Composer 5
Avid upgrade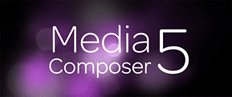 Nu de Final Cut Pro en Protools HD3 sets weer up to specs zijn kon onze Avid Nitris DX natuurlijk niet achterblijven.
Daarom hebben we deze ge-upgrade naar Media Composer 5 met Windows 7 besturingssysteem, 8GB RAM en twee gloednieuwe Samsung 23 LCD-monitoren.
De Nitris DX wordt standaard door ons geleverd met 1TB opslagcapaciteit, 17 JVC SD/HD-SDI afkijkmonitor, Wacom tablet, Genelec afluistering, Blackburstgenerator, Mackie mixer en digitale RTW-peakmeter.
Bel of mail voor prijzen en beschikbaarheid.