Shure SM7B
Shure SM7B te huur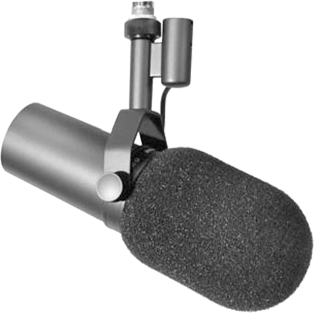 Nieuw in de verhuur is de Shure SM7B!
De SM7B wordt veel gebruikt bij radio/broadcaststations en voice-over studio's en moet het daar opnemen tegen vergelijkbare microfoons zoals de Neumann BCM-104 en ElectroVoice RE/PL-20. Alledrie kenmerken ze zich door een droge, in-you-face sound.
Waar de Neumann echt bedoeld is als radio/broadcast microfoon, kun je met de Electrovoice ook uitstekend bassdrum en blaasintrumenten uitversterken of opnemen. De SM7B doet er nog een schepje bovenop door zeer geschikt te zijn als vocalmic.
Bel of mail voor meer informatie en/of beschikbaarheid.