API Lunchbox for rent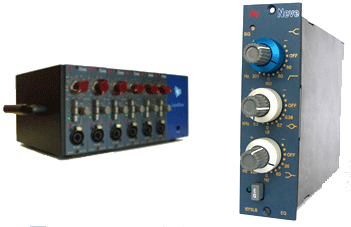 Now available for sale and rent are the new Neve 1073LBEQ and 2264ALB compressor modules that will fit in your API Lunchbox.
Europe Audio/Video Rent (EAVR) is a big fan of the whole API Lunchbox concept and therefor they recently added a 'Lunchbox Menu' to their website on www.eavr.com
Already some big names in the European music industry rented the gear from EAVR, among them were Dutch rockgroup KANE and Belgian alternative group dEUS who both used it for studiorecordings.
Interested? Check out our site or contact us via telephone 0031-30-6775911 or send an e-mail to planning@eavr.nl for more information, availibility and prices.