Recording the King's song
King's song recorded twice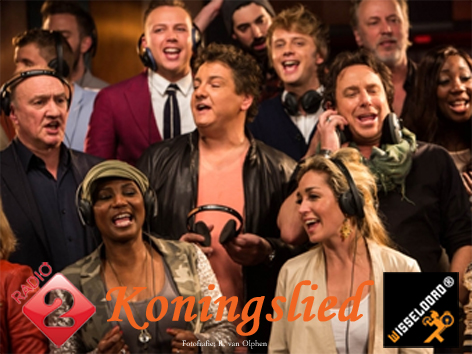 Last week many Dutch artists sang a line or two at the famous Wisseloord for the King's song.
This song, produced by John Ewbank, is inspired on suggestions made by more than 3000 Dutch citizens who could send in their lyrics through the official King's song website .
Europe Audio/Video Rent provided Wisseloord with a large, 48-pieces, headphones-set for recording the choir with artists such as Marco Borsato, Do, Jamai and Rene Froger.
A couple of days later the King's Song was performed live at the AHOY stadium where a live-recording was made with a Protools HD MADI rig from eAVr.